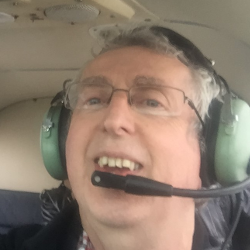 Adrian Bennetton - Managing Director
Adrian founded ARK CLS in 2000 having worked in the upstream oil and gas industry including time with a super major throughout his career. Adrian has acquired numerous skills over the years allowing him to manage a successful geoscience software company which has earned the respect of our many customers. When he is not working, Adrian loves to pilot a group owned PA28. He also dances blues and modern jive and you will find him at a number of dance events weekly.
Glen Paul - Software Development Manager
Glen joined ARK CLS ten years ago. With extensive knowledge of application software development and a keen interest in Geophysics, he has been responsible for the development of many of ARK CLS's advanded products. In his spare time he enjoys cycling with a Cambridge club and skiing.