OpendTect Pro is the seismic interpretation platform with the highest return on investment.
This unique seismic interpretation system is more accurate and less expensive than all competitive systems currently available on the market, it contains all the tools you expect to find in a seismic interpretation system.  It can be used for processing, visualizing and interpreting multi-volume 2D, 3D and 4D pre- and post-stack seismic data.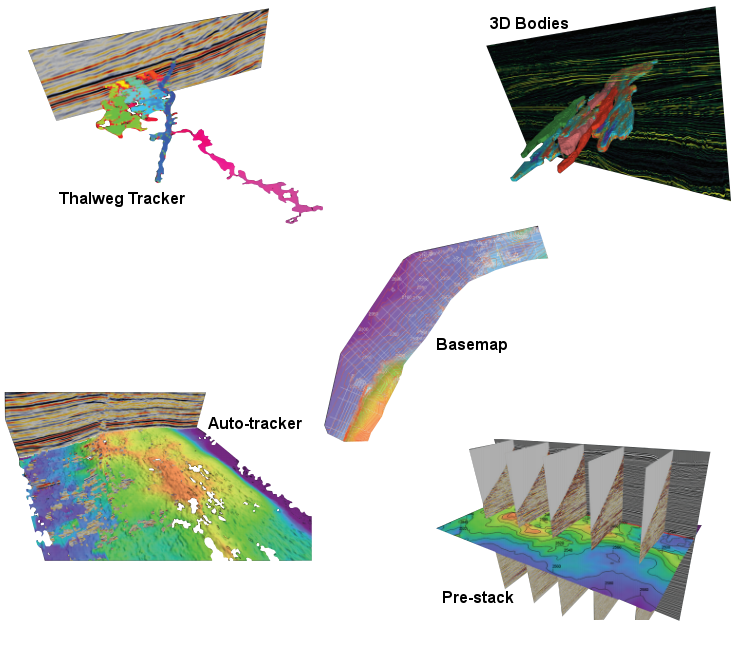 Users also benefit from the following additional functionality:
PDF-3D: to grab and share interactive 3D PDF files.
Basemap with mapping functionality: improves OpendTect's user interaction.
Ray-Tracer for AVO analysis.
Data interaction with Petrel*
Thalweg tracker: a 3D horizon/body tracker for seismic facies analysis.
The option to buy or rent commercial plugins and packages.
* is a mark of Schlumberger